Willow Creek Outfitters Testimonials
Here's what a few of our customers have had to say about us.
Have a testimonial of your own to share?
Send a Testimonial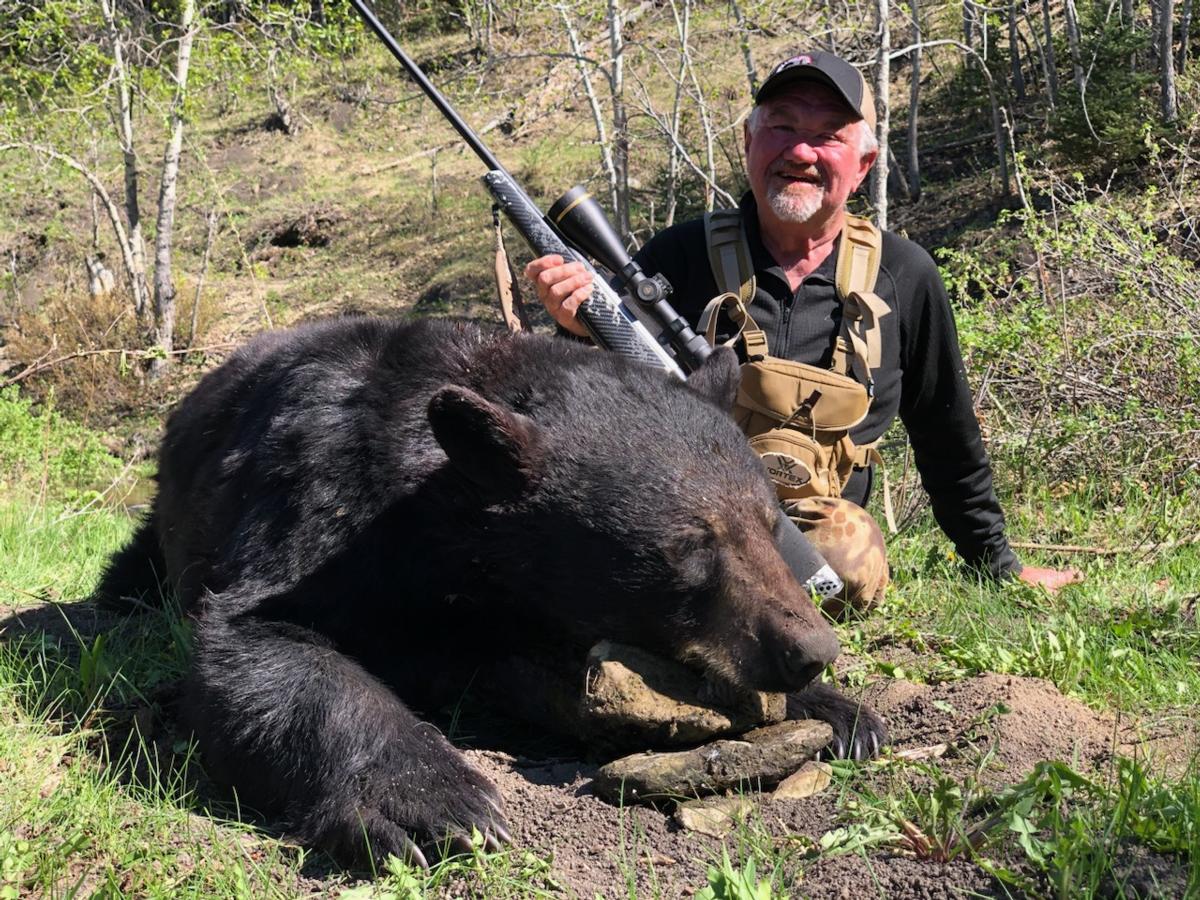 Dan Craze
Spring 2023 - Panama City, FL
This is my 2nd trip and 2nd bear. As always the food was incredible. Andre and Kelly made me feel like family. Had a great time. As my guide Kelly said it was a magical hunt. Can't say enough good things.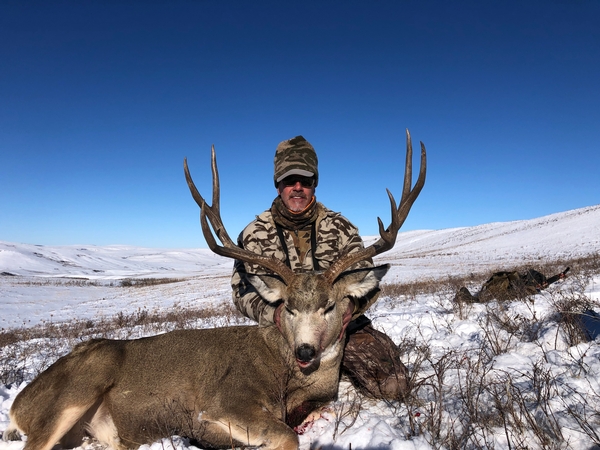 Daniel Thompson
Fall 2022
Well I've read all the testimonials and there is not much to add. They are all real and accurate. Do you want a real mule deer hunt where you will have chances at big bucks or do you want to waste year after year hoping for ridiculous draw odds or impossible to draw permits? You will love André and his staff. If you can shoot at all you will have a chance at a mature buck. First true 30" of my long hunting career.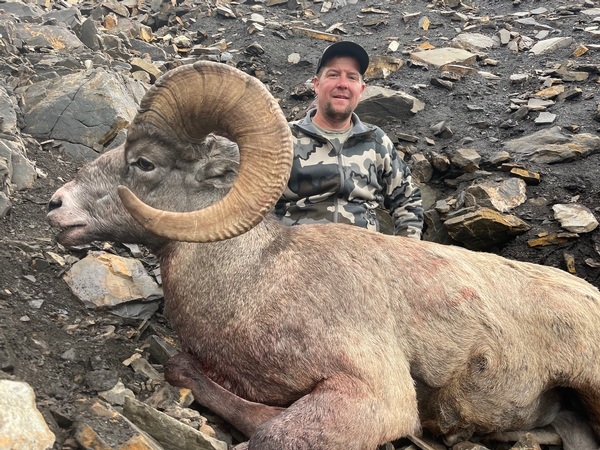 Rusty Lewellen
Sept 2021
Willow Creek Outfitters is a first class operation. I highly recommend them to anybody looking for a quality adventure!!!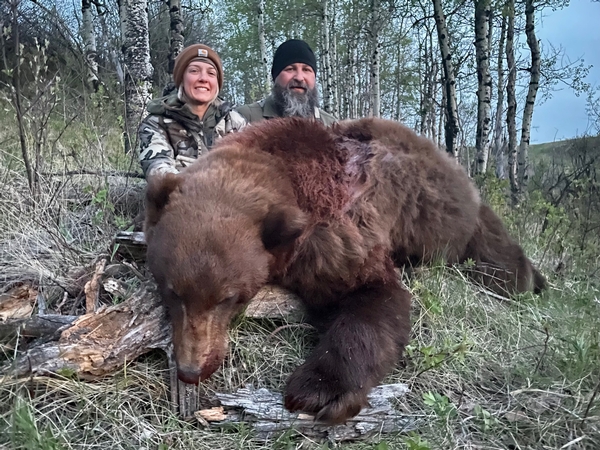 Donovan Layton
May 2022
I have hunted in 3 countries and 9 states over the last 20 years. I have never had an outfit that was run like this. André and his staff were top notch. From the very beginning of planning the trip all the way through getting us home! Not to mention my wife and I both tagged out! The hunting was spectacular, the scenery was amazing, but the people made the trip! We will be back! Best hunt so far!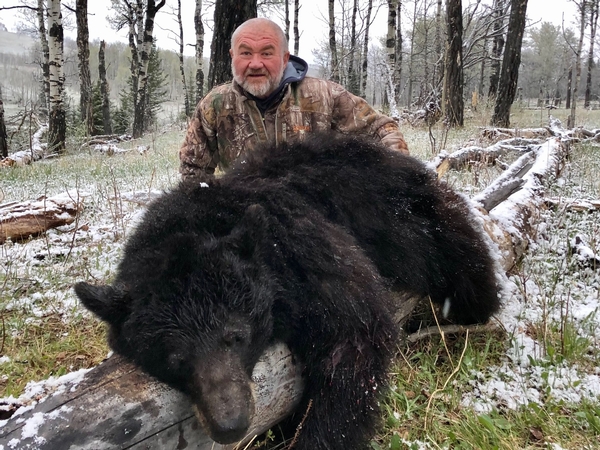 Dan Craze, Sr
Spring Bear 2022 - Panama City, FL
What started out to be a bear hunt turned into a trip of a lifetime. The meals were all home cooked. Accommodations were clean & quiet. Excellent place to relax and recharge. My guide, Kelly, was the most knowledgeable woodsman I have ever hunted with. Can't wait to do it again. Thanks to all at Willow Creek Outfitters.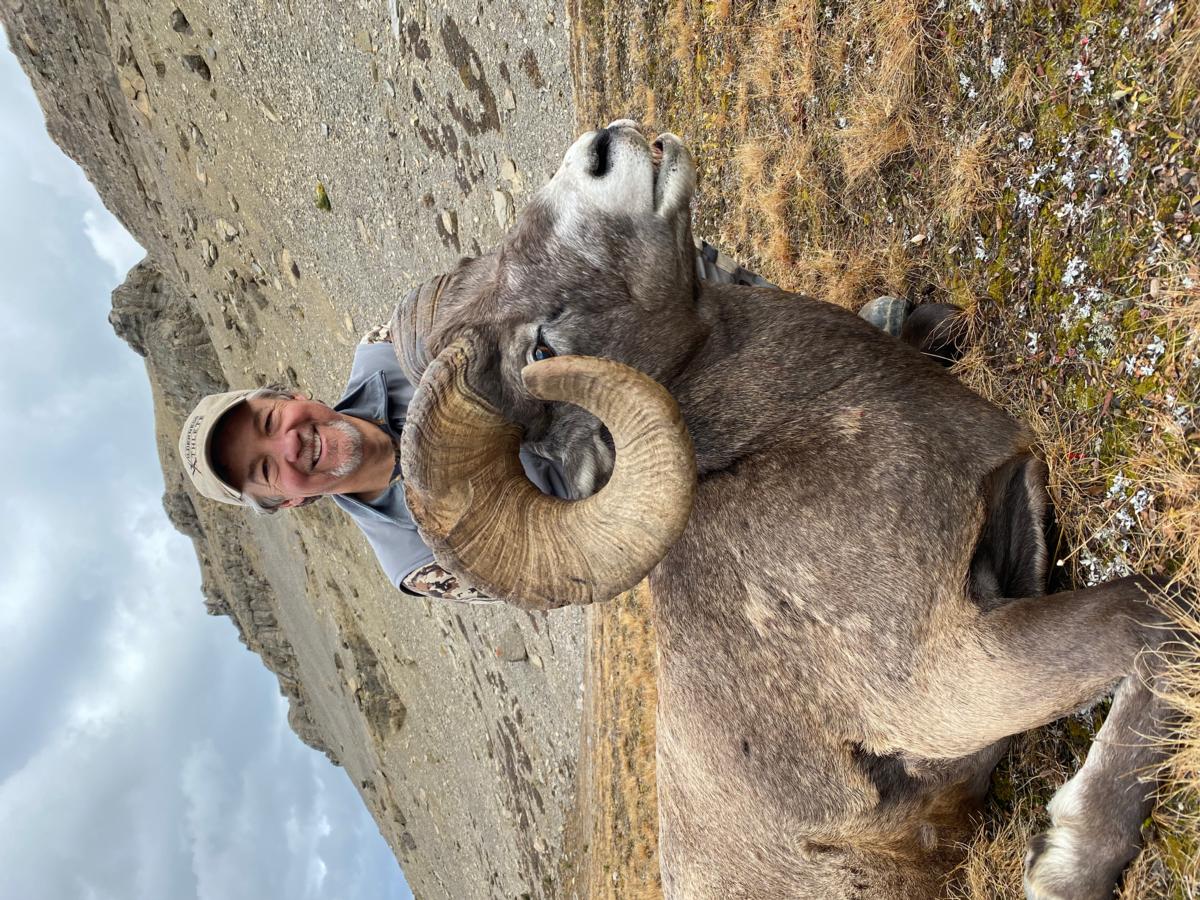 Paul Taylor
Fall 2021
My experience with Andre and Willow Creek Outfitters was tremendous. From our initial candid conversation through the completion of the hunt all questions and details were clearly addressed. While the hunt was rugged, physically and mentally demanding, my well-being was always paramount to Andre. The expertise, positive attitude and encouragement of my guide Quinn Chattaway, as well as the support of Hans van Hilten led to me being successful on a magnificent 10-year-old ram. Andre's equipment and stock were top notch and his attentiveness to detail was unsurpassed. In short, the hunt of a lifetime!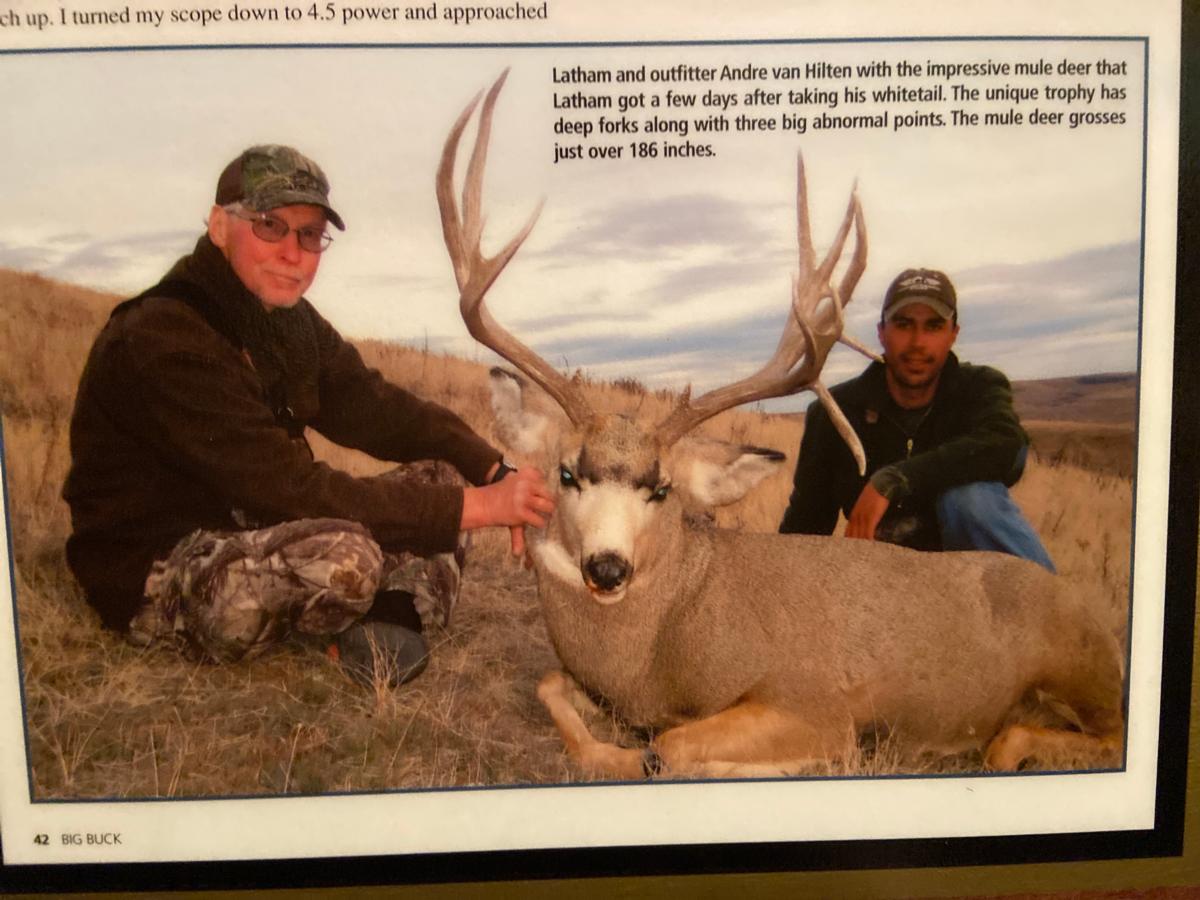 Latham Myers
Seneca Rocks, WV
I have known André since 1999, having hunted Dall sheep with him when he was a young guide in the Northwest territory. After he started Willow Creek Outfitters, I hunted mule deer, whitetails, and black bear with him. André is a hard working, knowledgeable guide who has excellent relationships with local ranchers and some of the best mule deer hunting in North America. He is also an accomplished bow hunter and has a reputation of getting his bow hunters up close and personal. In the attached picture Andre and I harvested this 186" Mullie and a few days later an 148" whitetail! I also spot and stalked a blocky 6'2" black bear with him. I've already killed my Rocky Mountain bighorn but I'd sure like to go up and chase a bighorn with André, you should too! He's an honest, hard working outfitter with excellent country to hunt and it is evident with the animals he takes year after year!
Val Adams
Louisiana - Spring 2019
For many years I dreamed of a bear hunt. After researching, a "fair chase" hunt came to be my choice . André and his commitment to ethical hunting is beyond reproach. The first year I was not successful, but I was not physically ready for a serious bear hunt. 2019 was my year, my guide Kelly was tireless, a true woodsman. A beautiful chocolate brown color was the result, the first hour of the first day! Thank you André, Kelly, and the rest of the team for fulfilling my dream.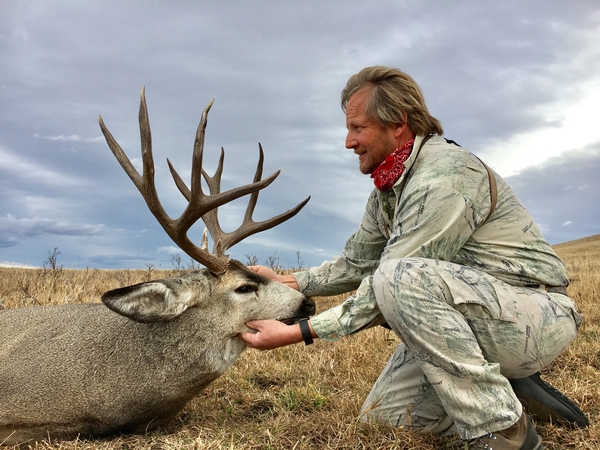 Dave Heitsman
Abbotsford, BC
I have hunted 9 times now with André van Hilten in New Zealand, Sonora, Mexico and Alberta, Canada. My trophy room is full of game we have collected together but my favourite hunts have been based from his ranch near Nanton, Alberta. My four Willow Creek muleys have ranged from 163" to over 180" and each of them is a memorable mount in every way. André and his crew have always prescouted his large hunting area and many times we have been hunting for a certain buck that he has seen in the weeks earlier. The area is fertile farm and ranchland with enough coulee escapement and hunting management to allow the deer to mature. Coupling this with the rich cropland nutrients and all their trophy potentials are realized. André and his guides have always given 100% to provide me with the best hunt available. Their trophy care is superb. The evening meals at the ranch house are abundant and sharing the days stories with the other hunters is so enjoyable. I hope to be back again soon and would heartily endorse Willow Creek Outfitters.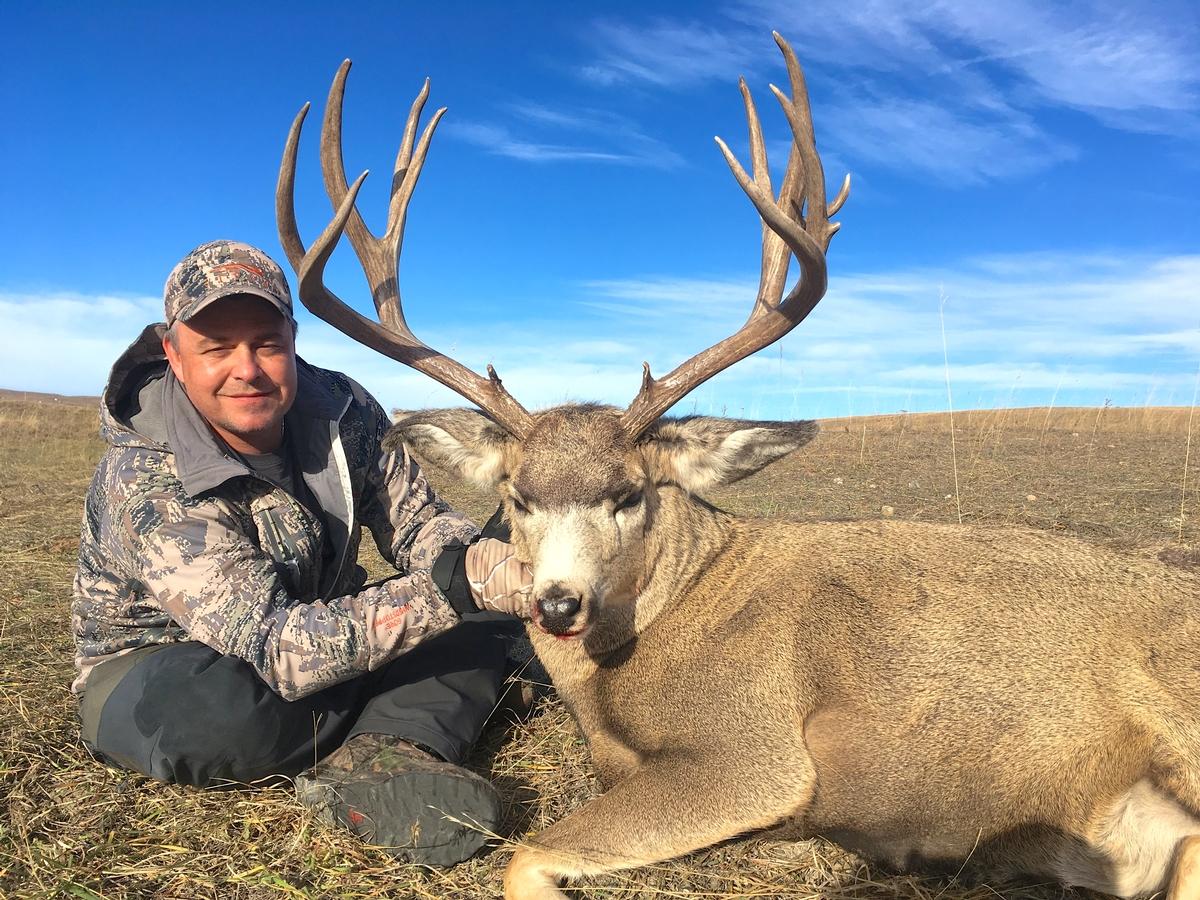 Earl Cummings
October 2019 - Nanton, Alberta
While hunting Dall sheep and Caribou with Hans van Hilten in the NWT he referred us to his brother owner of Willow Creek for mule deer. We had a great time hunting with Hans and his referral to Willow Creek Outfitters really panned out! First of all, Willow Creek is a top notch outfit and setup. Sleeping quarters and the food were fantastic, everyone is super friendly and help you with whatever you need. The most important part is the quality of of mule deer in the area and WCO's guides know where the mature animals are and how to get you to them. If you're lucky enough to get André or Kelly as your guide you'll never want another - so knowledgeable and a laugh a minute. I've hunted here twice and was fortunate to harvest a 192" on this last trip. Looking forward to going again.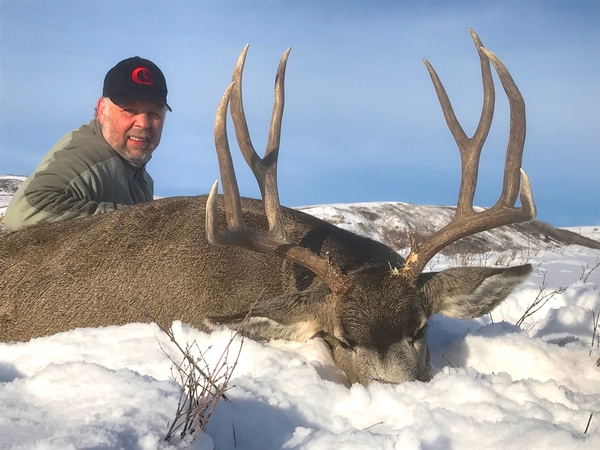 Jay Geary
Fall 2019 - Petersburg, WV
A friend of mine heard I was looking to hunt mule deer and told me to call André. My friend had successfully hunted and taken various animals with Willow Creek in past years. André set a date in 2021 but later called with an open date in 2019 so I cleared my schedule and headed to Alberta. It was a great hunt. We saw elk, moose, whitetails and lots of mulies. We hiked around until we found a good buck that finally stopped running, giving me just enough time to send one down range. Excellent operation with guides that want you to be successful, a cook that serves up some real good eats, and game rich country. Looking forward to seeing you again in 2021.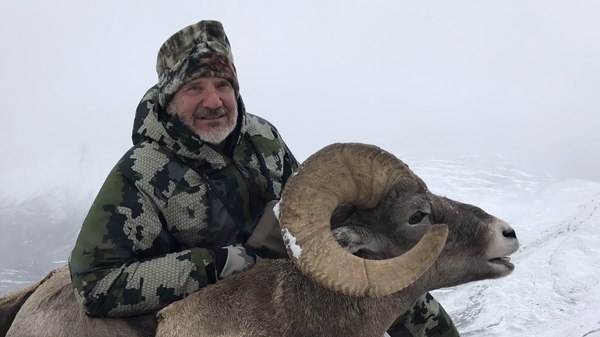 Douglas Hartzler
Fall 2019 - Alberta
I completed my Grand Slam of sheep in 2019 with my Rocky Mountain bighorn sheep with André and his team. I couldn't be happier with my experience from start to finish. The country, camp, guides (Hans who is André's brother and George from New Zealand), horses, food all exceeded my expectations. Show up physically and mentally in shape and André will take care of the rest. Jack O'Connor hunted the same country and now I know what brought him back!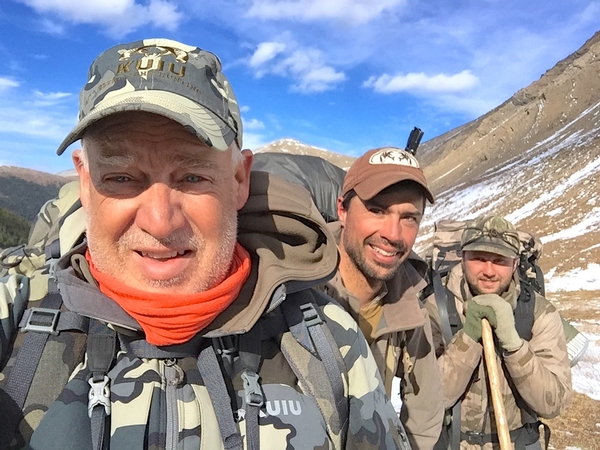 Kevin Countryman
Mule Deer, Bighorn Sheep, Black Bear
I grew up on a dairy farm in northwest Ohio, hunting whitetails. I have also enjoyed the privilege of hunting across the North American continent. I have been blessed to harvest 23 of the 29 big game animals. I have experienced the beauty and breathtaking adventures in some of the most remote areas along side some of the most talented guides in the business.
I am commonly asked " What is your favourite hunt?". I don't have a favorite, as they all have been special in their own unique way. Even though I did not kill a ram I can say without a doubt that hunting with André for Rocky Mountain bighorn sheep was definitely one of my most memorable. I have hunted archery mule deer, spring black bear and bighorn sheep with Willow Creek Outfitters.
Their commitment to safety is second to none. Their knowledge and effort to make your hunt successful and memorable has always been top notch. Absolutely a pleasure to hunt with André and his staff. They are true professionals!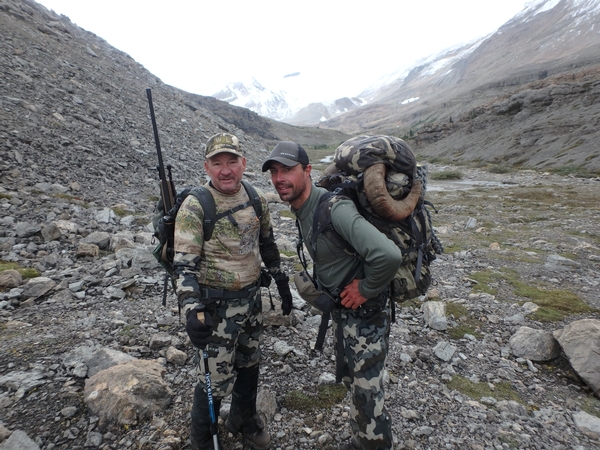 Gary Wiechens
Mule Deer & Bighorn Sheep
I have hunted with André for mule deer as well as bighorn sheep. André is very organized, nothing is left to chance, he also has an excellent crew. André is the best outfitter and hunter I have had the opportunity to hunt with. I highly recommend his services and I am looking forward to hunting with him again in 2020.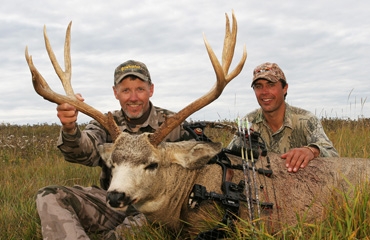 Curt Wells
Field Editor, BOWHUNTER MAGAZINE - Co-Host, BOWHUNTER TV
"André, let me thank you for a great hunt. I really enjoyed hunting with you. It's always good to hunt with someone that knows what they're doing. I hope we can share a camp again someday."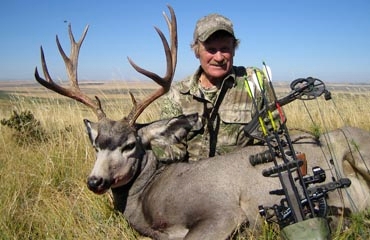 Lee Geisser
If you are a serious bow hunter and have never tried spot and stalk mule deer you should give it a try. André and the crew at Willow Creek will DEFINITELY put you on deer. I saw plenty of game, had multiple opportunities, and cannot wait to return! André I want to thank you for the great hunt we had with you. It was unbelievable how many deer we saw and how close you got us to them. Can't wait to get my trophy back from the taxidermist, and look forward to hunting with you in the future.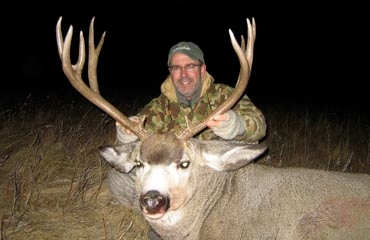 Jack Miller
"I was impressed by the quality and age of bucks we found. What made the hunt challenging for me was the field judging and comparison of so many nice animals, and attempting to choose a great deer over a very good deer, I had never hunted mule deer before. My guide Kelly was great in that he kept me patient and helped me make a good decision. We are returning because I want to see all those deer I passed with another year on the antlers!"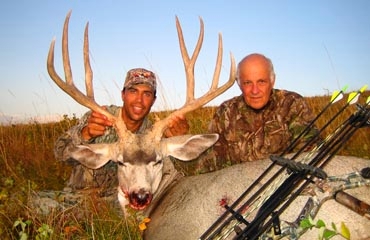 Nick Trotta
I have been hunting with André since 2008, he was recommended to me by another guide in Alberta. What better reference than from the competition. Well I was not sorry at all. On my first hunt with Willow Creek Outfitters, we spotted a real nice 5x5 and crawled and waited for 7 hours within 30 yards for the buck to give me a shot, when he did get up he walked away with no shot until he turned and walked towards us broadside at 28yds. One arrow and four jumps later he was down. In subsequent years I have seen mule deer and whitetails all over the place. I can only say that I would not want André hunting me! Good people and a great hunts.
Latham Meyers
I have hunted with Willow Creek Outfitters three times, harvesting a 164" and 186" mule deer, a 148" whitetail, and a blocky 6ft.-3" black bear! Now that's hunting! At Willow Creek Outfitters I've discovered quality deer management that limits resident hunting, producing lots of big deer, diligent pre-season scouting on thousands of acres of private land, and hard working, experienced guides.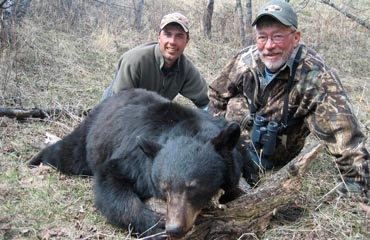 Kent Green
I have hunted with the Willow Creek Outfitters many times and have experienced nothing but excellence. I have been on three archery mule deer hunts, three rifle bear hunts as well as two mule deer hunt during rifle season. I have taken three nice mule deer bucks. During the three hunts Andre and I have stalked numerous large bucks that he has taken me within 30 to 40 yards. On the two bear hunts I have harvested one very nice black bear, missed a large boar and seen plenty of game. André not only is the best guide I have ever been with, he is a hunter, he is a good person, knows what he is doing and works extremely hard on your behalf. Prior to Willow Creek Outfitters I have been with many other outfitters, none of which can hold a candle to this operation. The terrain is beautiful and the animals are in abundance. Since I have met André I have taken five other hunters with me and they all had the time of their life. I highly recommend Willow Creek Outfitters.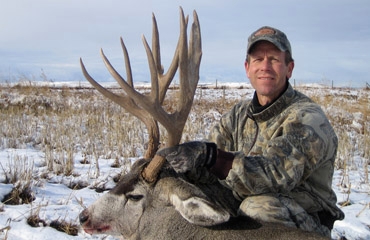 Mike Salmon
When I am searching for an outfitter there are a few things that I look for. An area that has an abundance of game an produces trophy animals. An outfitter that has strong knowledge of the area and is willing to go to great lengths to help me harvest my animal. Willow Creek Outfitters excels at all of these. Hunting with Andre at Willow Creek Outfitters is an experience that I would recommend to anyone looking for an absolute great time.
Send us a Testimonial
To our past clients: We appreciate your comments and if you would, fill out the form with comments and a photo about your experience at Willow Creek Outfitters. Fields marked with * are required. Please enter the Name field how you want your name to read on our website (Examples: John Doe, J. Doe, John D., John Doe Corporation).