Alberta Canada Whitetail Deer Hunting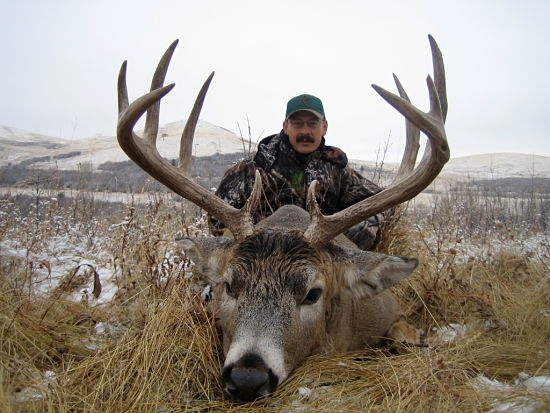 Join us for an Alberta, spot and stalk whitetail deer hunt!
For many years Alberta has been known to produce great whitetail bucks.
Whitetails have flourished in this area calling the thick willow and poplar patches of our foothills home. This spot and stalk whitetail deer hunt will take place in November during the heat of the rut. A hunter has the best chance at finding a mature buck during this time. The average whitetail a hunter can expect to harvest will range from 125"-150". An opportunity at a larger buck is quite possible due to the intense rutting activity when the really mature bucks appear in search of hot does.
For those who can remain patient in their pursuit of a mature whitetail deer, the odds of connecting are excellent!
We guarantee our tags and no draws are required!
Whitetail Deer Hunting Gallery