Alberta Canada Sheep Hunting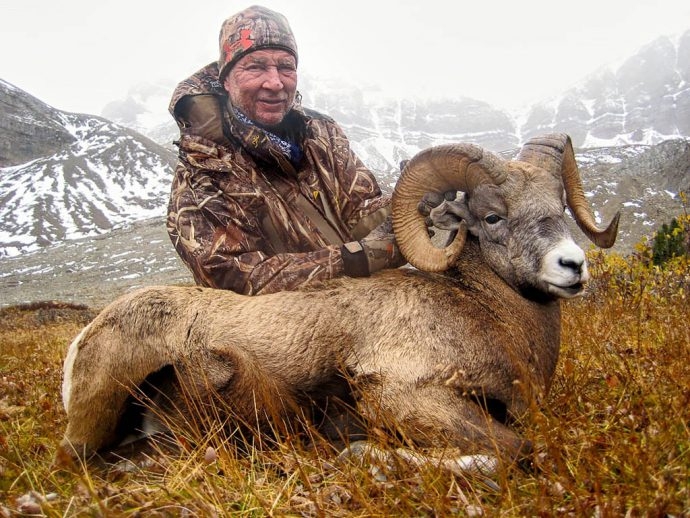 Bighorn Sheep Hunt With Willow Creek Outfitters
This is a true, remote wilderness backpack hunt!
If you are thinking of going after your first ram, need a bighorn to complete your grand slam, or have hunted them before and want another great wilderness sheep hunt, this is the hunt for you!
The most prestigious, regal and recognized big game animal in North America is the Rocky Mountain sheep. We start with horses to get into the sheep hunting area and then we will turn to a backpack style hunt once in the high country. This will be the most efficient way to hunt the sheep in this area, maximizing our time afield so we can find you that great ram of your dreams. Many of us have been putting in for limited sheep draws throughout the western states but odds are so low and they get worse as more people apply that we may never get drawn. Our sheep tags are guaranteed for non-residents, no drawing required! This hunt will be twelve hunting days in duration in the month of September with experienced sheep guides. Being in good condition is a must for this hunt and one must prepare physically and mentally long before the hunt begins.
There is no better feeling than that of successfully taking a wild sheep. It is the whole experience; the preparation, the vast country these animals inhabit and the effort needed just to get in to it. This hunt will provide you with all of this and the reward is grand! Come join us and experience it for yourself!
Bighorn Sheep Hunts Gallery