Alberta Canada Coyote Hunting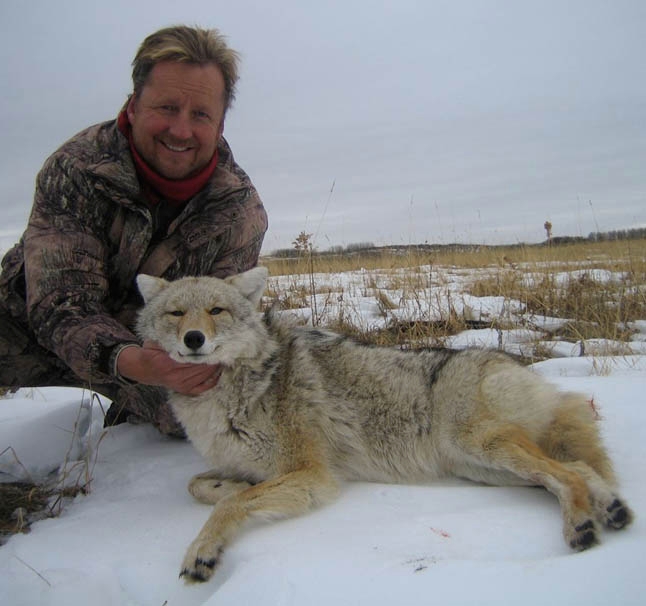 Winter Coyote Hunt With Willow Creek Outfitters
Join us on this action packed winter coyote hunt!
When most big game seasons are closed there is still a thrilling hunting opportunity to be had. These exciting coyote hunts are a great experience for any hunter!
This hunt takes place from December through March when these big Alberta coyotes have their heaviest winter fur. We will hunt prime areas in the foothills and prairies where there is an extremely dense population of these cagey predators. Using a variety of attractor calls we will lure these wary animals into shooting distance of our ambush. Most of the shooting opportunities will be at less than one hundred and fifity yards but there is a possibility of a long range shot when a coyote hangs up and cannot be quaxed into close range. Many set ups will produce multiple coyotes which greatly adds to the intensity of the hunt.
This hunt is a minimum of 3 days with two hunters per guide. Having two hunter at a set up works best to cover as many angles as possible, one never really knows what direction a coyote will come from. Give your hunting partner a call and come experience the excitement of a winter coyote hunt!
Winter Coyote Hunts Gallery