Alberta Canada Mule Deer Hunting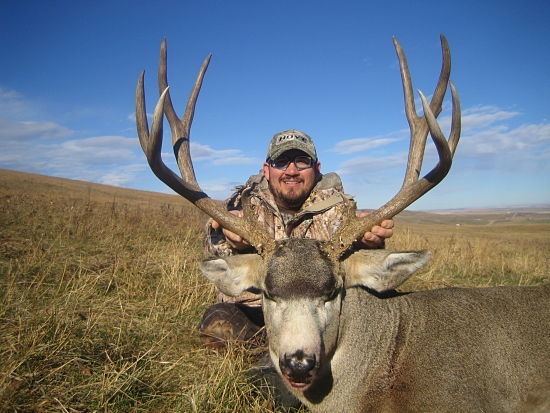 Join us in pursuit of a mature mule deer!
Here is a great opportunity to hunt for that mature mule deer you have been looking for!
This hunt takes place during our five week rifle hunting season from the last week of October through the end of November. We start by hunting mule deer in pre-rut bachelor groups and continue hunting all stages of the rut. The terrain in our hunting area is quite diverse, consisting of timbered ridges, long willow draws and rolling grassy hills. This will be a spot & stalk hunt where the hunting is done on foot. Mule deer have flourished in this foothill region due to fairly mild winter conditions and the presence of a drawing system for resident hunters. With a limited amount of tags issued, this has allowed these bucks to mature to great quality giving us an opportunity to be selective in which bucks we harvest.
Our success rate for this hunt is very high. In past seasons we have been 100% on opportunity with bucks taken that average in the high 160's. About 15% of our rifle mule deer hunters will harvest a buck that will gross over 180". For those who can remain patient in their pursuit of a trophy mule deer, the odds of connecting are excellent!
We guarantee our tags and no draws are required!
2022 Mule Deer Hunts Gallery